Ghanaian Music Won't Go International With Petty Selfishness-Reggie Zippy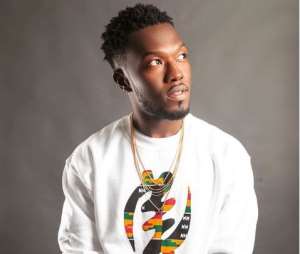 Ghanaian UK-based music icon, Reggie Zippy has described some Ghanaian artistes as backward and selfish.
According to him, the reason why Nigerians are gradually taking over the international music scene is as a result of their unity.
He explained that, Ghana's music industry would never make it to international scene if the "pull him down" syndrome continues to prevail.
Reggy Zippy made the comment when he joined a Facebook live session, on the need for the entertainment industry to grow in Ghana.
"You remember our chat a few months ago when I told you the Nigerians are conquering UK and other parts of the world through their entertainment and it's a well calculated effort and plan. Ghanaian artists and the industry are stuck in their own clueless ways,"
He continued that, "there's a serious movement happening around the world for African music which is proudly being controlled by the Nigerians because they're smart and united. I'm worried for Ghana because we're so far behind and selfish, when they put one or two Ghanaian artists on their shows, these same Ghanaian artists will go back to Ghana and disturb their colleagues that they're going international," he said.